How To Switch Pricing Plans?
Bevy Sales Rules Subscription page shows us detailed information about the features and pricing of available plans. We can track our currently active plan from this page and switch to a different pricing plan when needed.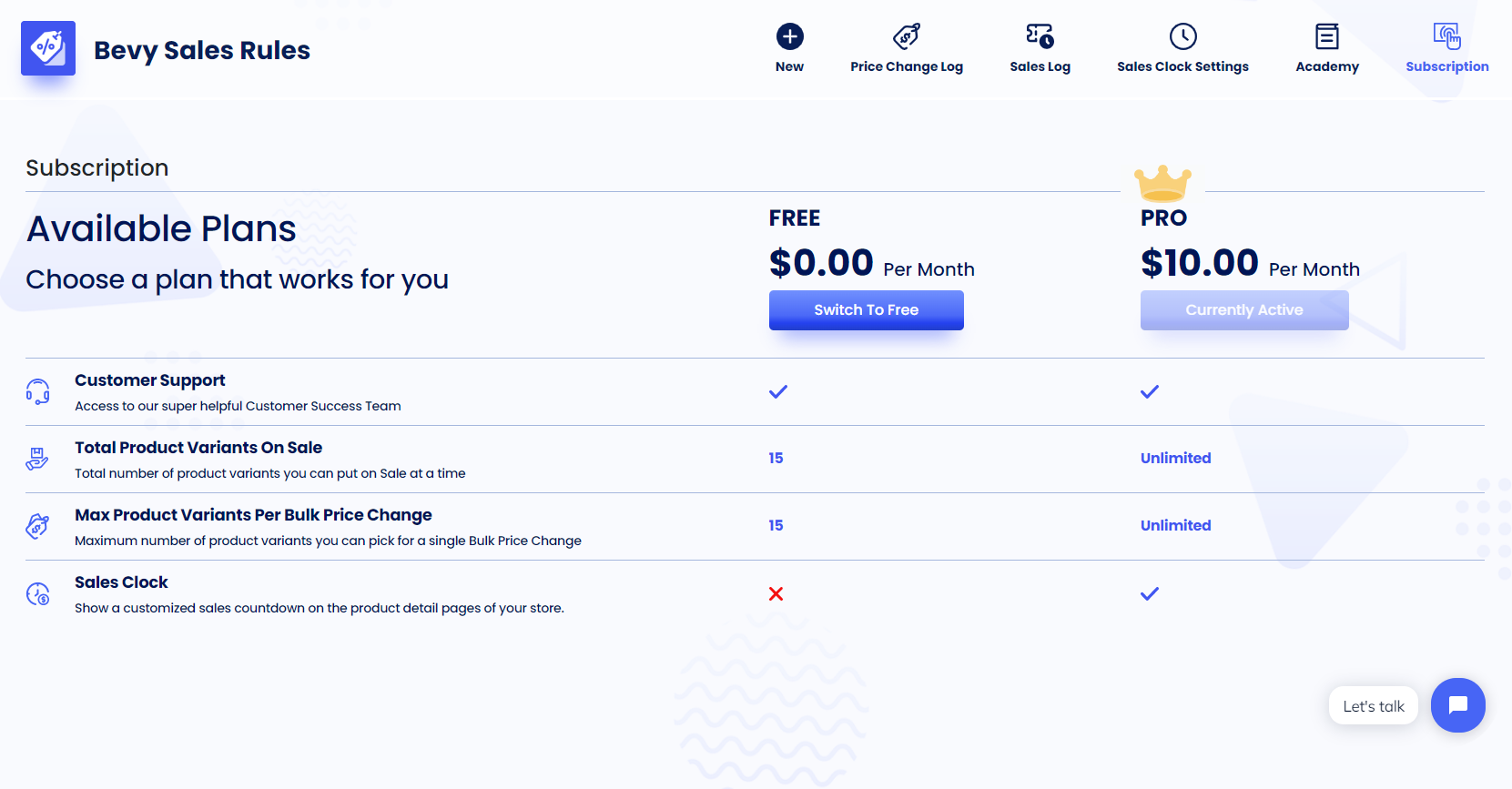 The process of switching plans on Bevy Sales Rules is very simple. All we have to do is follow the steps that are mentioned below:
To switch from FREE to PRO plan, click on Upgrade To PRO For $10 under the Bevy Sales Rules PRO plan.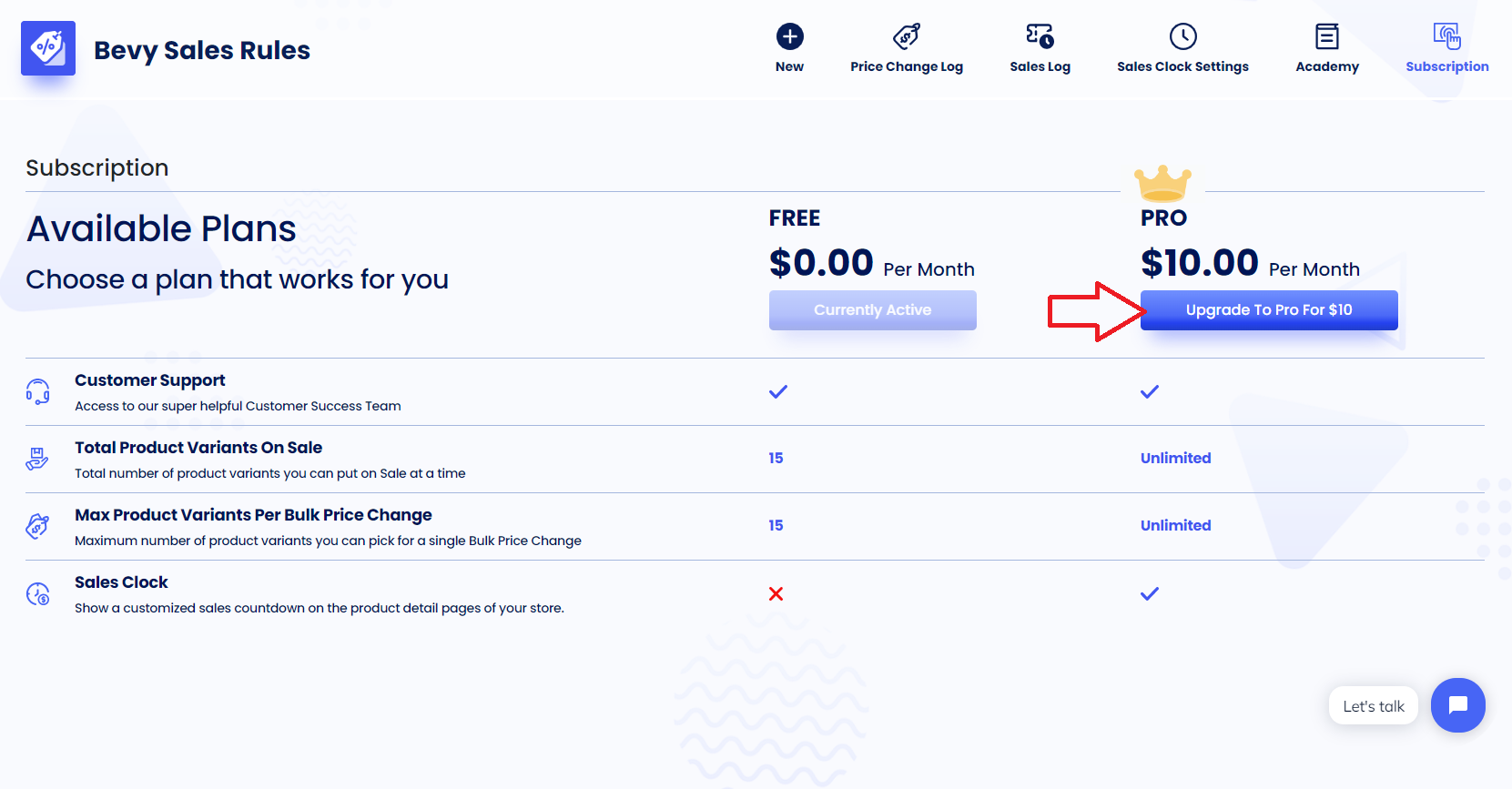 This will redirect us to the Shopify Payments page. From there, we have to complete the payment to confirm our purchase.
To switch from PRO to a FREE plan, click on Switch To FREE under the Bevy Sales Rules FREE plan.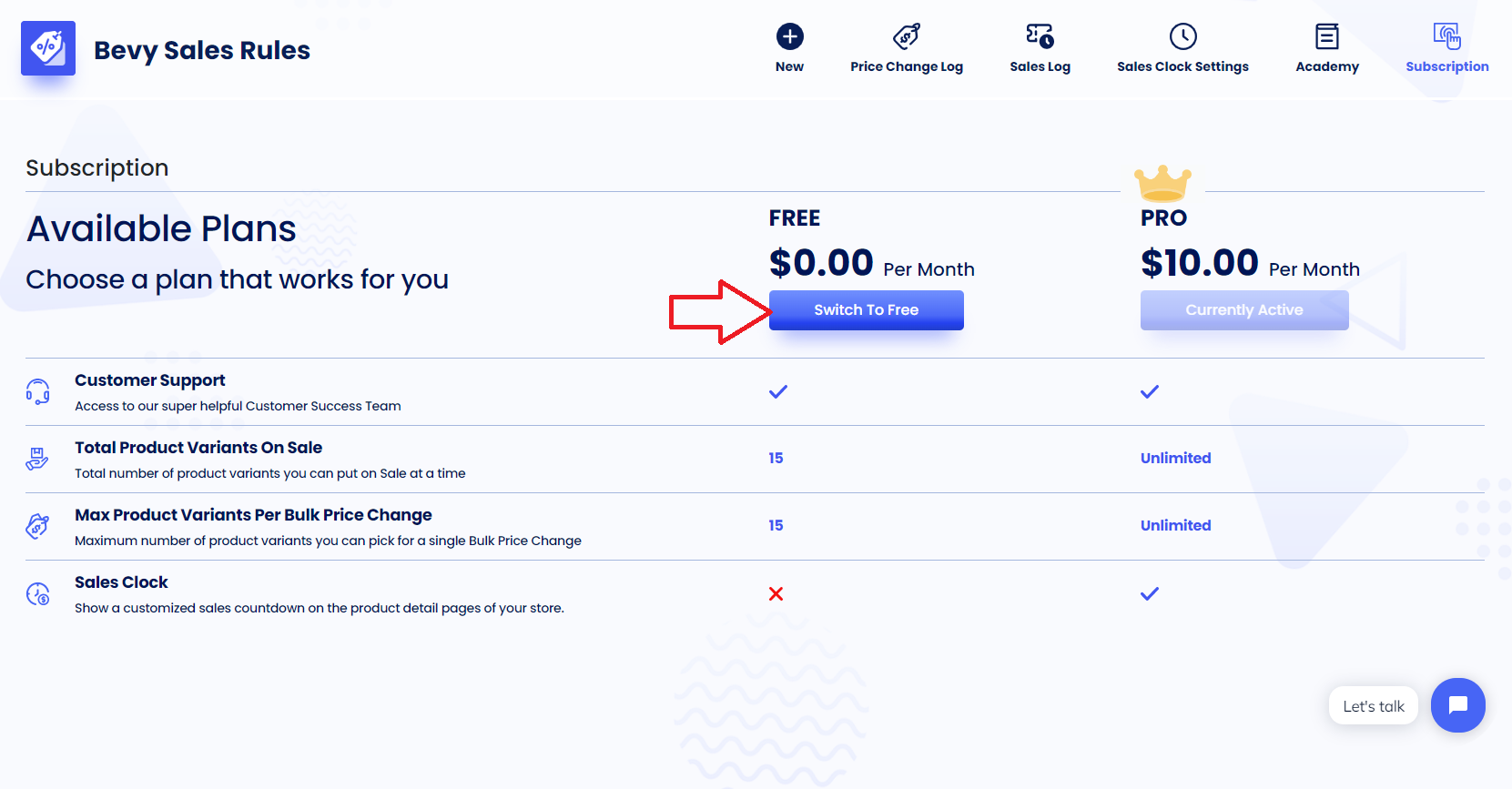 Now, Switching To FREE modal shows up. Here, we have to click Yes, Switch To FREE to confirm our pricing plan.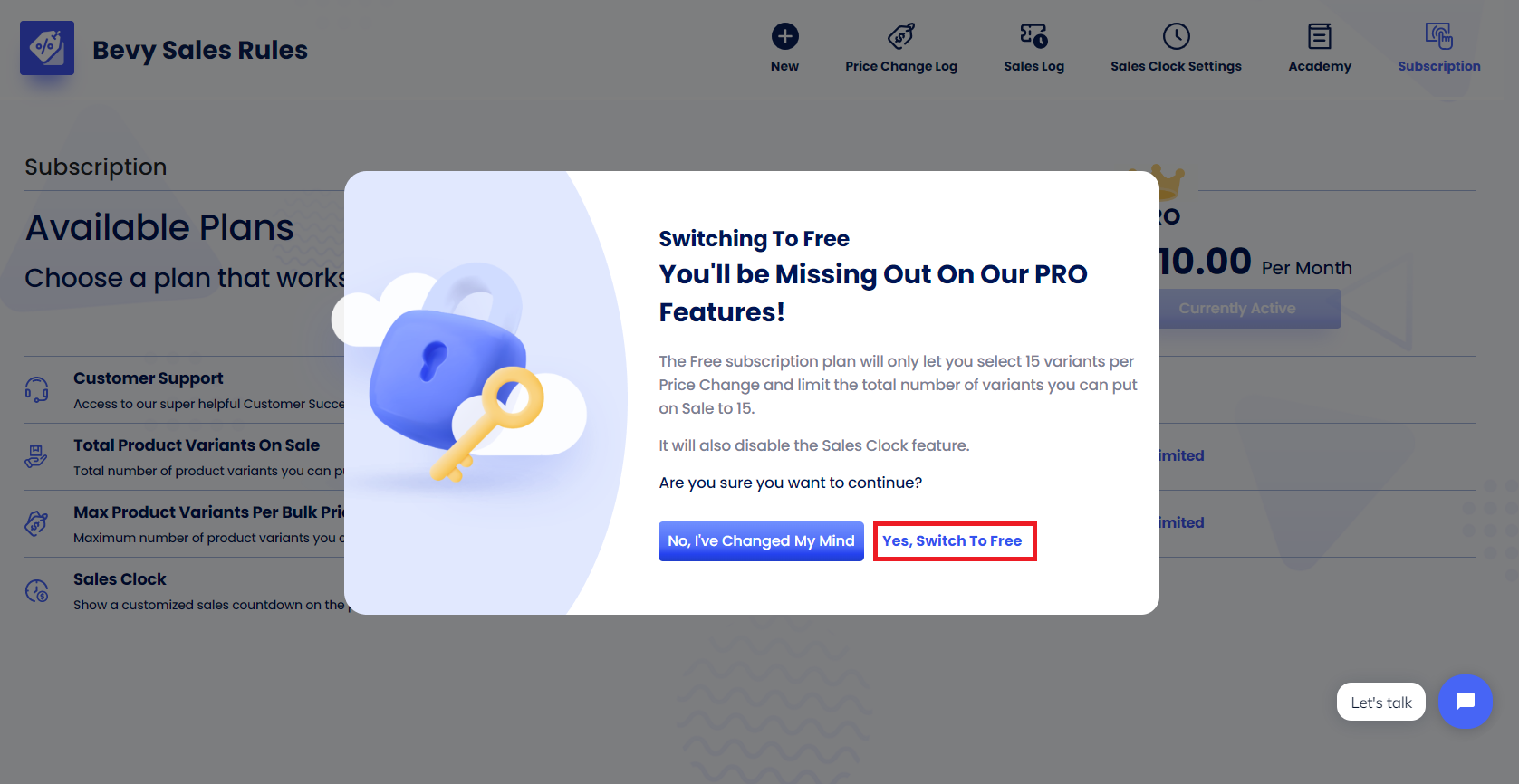 And that's it. We are done!
To know more about the features available with each pricing plan, read our article Why Bevy Sales Rules? If you have any questions, reach out to support via live chat.